Customer loyalty is nothing new in e-commerce, but over and over again companies fail to retain their customers after a successful purchase. Nowadays, customers are experts in finding the best deal for themselves from a wide range of providers. This being said, customer migration can have serious consequences.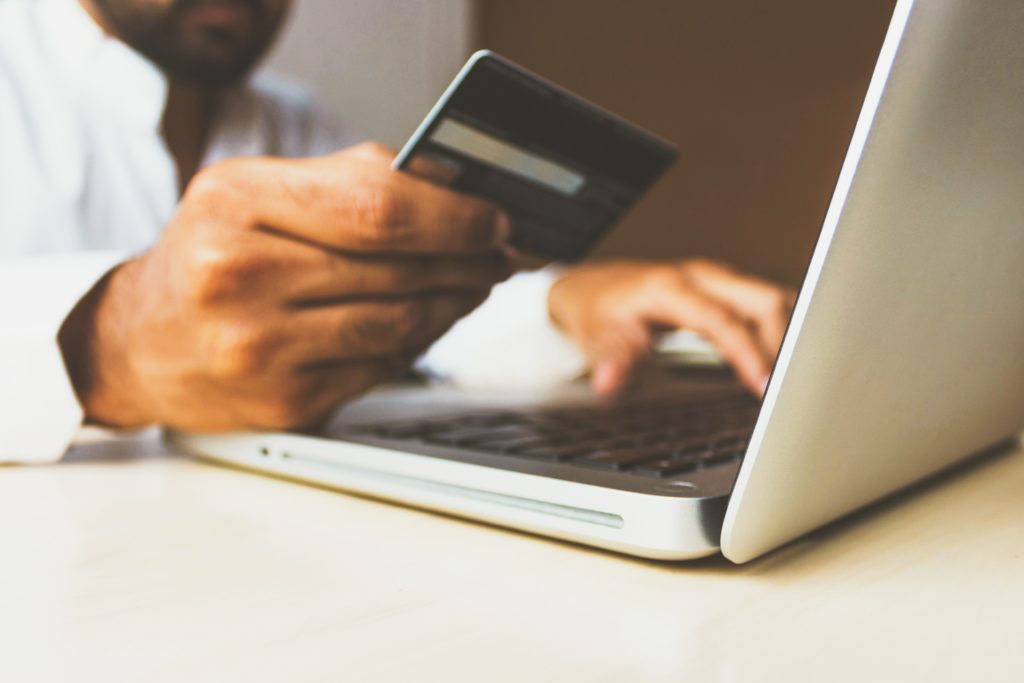 Contents
In this article you will learn what customer loyalty is exactly, and we will give you 5 additional tips on how to improve online customer loyalty.
What is customer loyalty and why it is so important
The offer on the market is increasing, competition is getting more and more aggressive, and yet the main focus of B2C providers is still not on the regular customer. A migration of only 6% per month is enough to split the customers by half in one year. In addition to traffic, conversion rate and shopping basket size, customer loyalty is one of the key revenue factors for e-commerce.
Besides, according to an EHI study on the e-commerce market in Germany published in 2017, the top 100 online stores already produced a full 70% from the total sales generated by the 1,000 largest online stores.
Different types of online store visitors
Businesses can roughly distinguish between four different types of users who visit an online shop. These are: visitors, one-time buyers, returning buyers and frequent shoppers. Among these, frequent shoppers are by far the most profitable, buying more often and significantly more than new customers. Moreover, it costs an online retailer on average five to seven times more to attract a new customer to his shop than to retain an existing customer.
Customer loyalty measures
Often, customer loyalty decisions are only made for the short term, rather than the long term. Therefore, permanent discount campaigns do not achieve a complete satisfaction. Strategies that bind the customer to the company and differentiate the business from its competitors on the market have a much greater significance. Ingenious customer loyalty marketing not only makes it possible to build long-term customer loyalty, but also helps acquire new customers as well as enhance brand awareness.
Know your target group
Without knowing the needs or preferences of your target group, any customer loyalty strategy is in vain. With good tracking and the right technologies it is not difficult to solve this problem. A Persona can also be created to make it easier to visualize the customer data and not to take measures against the target group.
5 tips to bind the customer to your online store
Setting yourself apart from the competition
It is important to find your place on the market, preferably in a niche available to you. Setting yourself apart from your competitors is critical as well as building your own image and communicate it to your customers. All in one, this is brand management.
No long-term discounts
Sales promotions should be used with caution. Recurring discounts, between short intervals, lead to a decrease in the value of your brand and products. It's a vicious circle that one can't leave without enough money.
High speed service
Speed not only plays a role in our private life, but also in e-commerce. In addition this has become a fundamental factor for customer loyalty. It is essential to make it clear for your customers how long they have to wait for answers from the customer service. Stay transparent and do not promise your costumers anything that cannot be kept. For example: "Reply within 24 hours" or "Your order has been received/processed/sent".
Customer Loyalty Programs
A customer reward does not always have to be a discount. You can create a clever customer loyalty program just like PayBack already has. Both, customer reward program and discount have their advantages and disadvantages, therefore we recommend that you inform yourself about them.
Collecting and sorting data
Learn to read your data in order to recognize trends early. Use your own statistics and also inform yourself from various studies and trends on the Internet. Customer loyalty changes over time, so always be one step ahead.
Not every shopper is a nice customer
You have probably experienced first-hand that not every customer is easy-going and that sometimes it takes the last nerve out of you. But stay calm and picture yourself in the position of your customer and approach the problem from a different perspective. Don't throw out your whole customer loyalty strategy!
Different customer types
No customer is like the other, but it is still possible to find similarities in their behavior. In an article written by Fact-Finder four most common types of buyers were identified:
He is the classic window shopper who clicks through all categories in the online store, looks at many products and then puts them into the shopping cart. At the end of the shopping trip, he realizes that he can't afford all these products and puts them on his wish list instead. Using this wish list, however, the online shop operator can carry out targeted retargeting and increase online customer loyalty through purchasing incentives or personal discounts.
This buyer is usually very undecided. In order to get the best product at the best price possible, he compares all vendors, reads customer reviews and looks for coupon codes. Nevertheless, he is still afraid of finding the desired product somewhere else, also perhaps in a better quality, and at a cheaper price. This fear keeps him away from buying. For these type of buyers, it is recommended to include small confirmations in the checkout such as "Continue to payment →".
This buyer makes mass purchases on impulse, because he wants to own all the latest trends. The decisive factor for him is meaningful product pictures and less product information. He works with many tabs simultaneously and completes his purchase happily. He also responds to emotional elements and loves videos as well as pictures and variations of the products.
This customer has exact ideas about which service or product he wants to buy. He goes directly to the desired category and filters according to his wishes. If he is unable to find the product, he leaves the store.
Customer loyalty – No thank's!
Still, there are some legal tips for providing a lesser level of customer loyalty and keep the customer engaged. If your customer loyalty strategies are not getting anywhere, it's best to read the article "Ten tips on how retailers can scare away their customers".
Conclusion: Customer loyalty easily made
You don't have to be an online marketing guru or an expert in social media to achieve greater customer satisfaction. It is much more important to build trust amongst your customers and make them understand that they can always turn to you. Long-term customer loyalty strategies will help promote your company and rise brand awareness.
Solution: The Checkout
Please remember that after all the customer loyalty strategists, the checkout is still the place where most customers drop their purchases. Start optimizing your checkout. If you need assistance and guidance, get in touch with us.
You need help optimizing your checkout?
Sources:
https://www.onlinehaendler-news.de/e-recht/rechtsfragen/132800-tipps-kunden-vergraulen
https://www.e-commerce-magazin.de/kundenbindung-im-e-commerce-was-b2c-haendler-von-b2b-lernen-koennen/ https://business.trustedshops.de/blog/kundenbindung-e-commerce-tipps/ https://www.fact-finder.de/blog/kundenbindung-im-ecommerce/?ppc_keyword=&gclid=Cj0KCQjwy8f6BRC7ARIsAPIXOjjBnaE90lzg8NPbqKHmvb5L2inVDZGEpQuvvmFVqUC8RuW0wtYGa2IaAuRjEALw_wcB