The checkout – the process in which the customer is involved in acquiring the product – has a particular significance for an online shop. Here is where the customer becomes the actual buyer. According to a survey by the Baymard Institute, on average over 69% of costumers worldwide abandon their cart at the Checkout. However, is there a reason for this high purchase abandonment rate?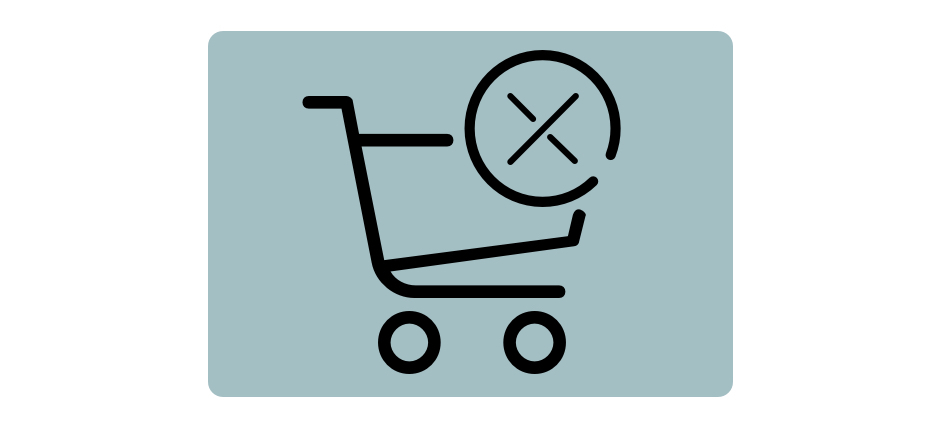 Contents
In today's article you will learn,
The E-Commerce Virtual Checkout
In e-commerce, the term checkout refers to the virtual checkout. Anyone who reaches this point has placed at least one product in the shopping cart and has real purchase intentions. The goal of every online shop retailer is to increase traffic and with it, the conversion rate. To achieve this, the focus must be primarily on the online customer. It is therefore in the hands of the retailer to ensure an uncomplicated and user-friendly checkout process for his customers.
The path from product selection to purchase completion
The customer should not be distracted during purchase. It is crucial that the user knows at all times which step in the checkout process he is in. There should be no doubts when he clicks on the "Next" button.
The buyer can be motivated by giving him a sense of progress, especially in the case of multi-page checkout processes. However, the checkout should be limited to a Maximum of 3 steps. At this point, however, one should not want too much: A One Page Checkout may sound tempting, but its implementation is usually very confusing and not user-friendly. Especially on mobile devices you have to scroll a lot. With the ideal number of three steps, the orientation remains clear and at the same time it brings the customer quickly to his destination.
Common Reasons for drop-offs
Often the checkout process is not completed because of a lack of trust, especially when it comes to payment or problems with creating a customer account. Hidden costs, compulsory registration and lengthy payment processes also play a decisive role.
Also, Usability gaps at the checkout often lead to purchase cancellations. Customers usually do not know where they are in the checkout process and often loose orientation. Or the address entry is too complicated and the customer cannot order as a guest. It is important to understand the online customer and to eliminate his uncertainty.
6 tips for a better and efficient checkout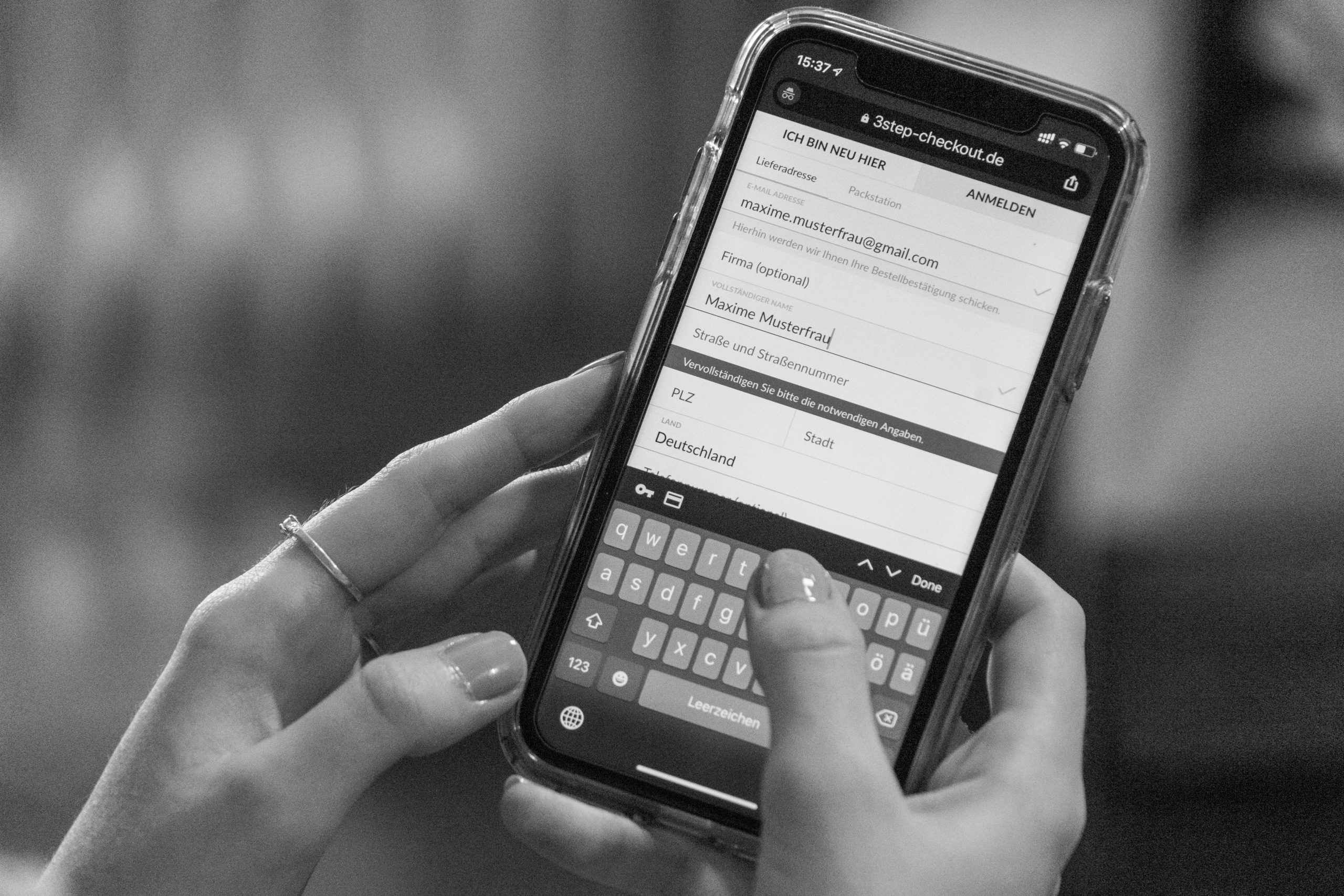 TIP 1: OFFER A TRANSPARENT CHECKOUT PROCESS
Generally, you should pay attention to a user-friendly design of the entire checkout. A costumer will definitely convert if is smoothly guided through the checkout process. Make sure that the entire process is clear, define individual steps and phases and describe what is going to happen in each case. The customer should not be overwhelmed with too much information. Essential information grouped into sections helps the customer concentrate on its current position before moving on to the next step.
TIP 2: A SIMPLE CHECKOUT ARCHITECTURE WITH VISUAL CHECKPOINTS
In order for a customer not to lose the desire to shop, the purchase completion process should be flawless. Nevertheless, the workflow as a whole needs a certain structure. The user should not lose the overview and has to be able to clearly see which steps he has already completed and which are still ahead.
For the costumer not to lose the desire to shop, keep in mind that the purchase completion process should be flawless. Nevertheless, the workflow as a whole needs a certain structure. The user should have an overview and has to be able to clearly see which steps he already completed and which are still ahead.
Experience has shown that a 3 step checkout process is the most effective one. This is because it can be very confusing if the checkout would be limited to just one step. In addition, a "one-step checkout" means, filling out a long form. This makes it easier for mistakes to slip in, which in turn discourages the customer from completing the purchase.
TIP 3: ALLOW GUEST ORDERS WITHOUT REGISTRATION
Many new customers find it to be inconvenient to register before making a purchase.
First, this requires time and second the new customers want to get a first impression of the online shop, what products or services does it offer, before deciding to register. If a shop operator requires a registration before the purchase is completed, the customer may subsequently cancel the transaction.
For an efficient checkout, the option of guest access is an advantageous alternative. After a successful order is placed, you can point out the advantages associated with registration. In any case, you should clearly emphasize that the customer can also order smoothly as a guest.
TIP 4: OPTIMIZE FOR MOBILE DEVICES
Mobile Internet is under a constant state of development. Many online shops are still not optimized for mobile devices. However, it has become completely normal to go on a shopping tour using a smartphone. To prevent the customer from aborting his or hers online shopping, the checkout should be responsive and the loading time must be kept as low as possible. Large image files and complex scripts are out of the question in mobile checkout! In addition, use the possibilities of the smartphone, for instance the numeric keypad for entering telephone numbers, postal codes and other similar features. A user-friendly shopping process on smartphone, reduces the abandonment rate in the shop.
TIP 5: ONLY NECESSARY DATA
For many customers, submitting personal data is an annoying task. Therefore, ask your customers only for necessary information. And also, you should inform your customers about the current data protection guidelines.
You should also pay attention to a few important criteria when requesting personal data. For example, essential mandatory fields should be clearly marked, for example with asterisks. Make sure that communication is transparent at all times and that the required data is comprehensible and correct. Customers appreciate it very much that an immediate error message is given during data entry if the information contains errors or does not match the queried field.
TIP 6: BUILD TRUST AND TRANSPARENCY
Gain your customers trust, by making your checkout process transparent. The customer should be in control at all times and not be left in the dark about legal issues such as cancellation conditions. Also in the checkout, a reference to SSL encryption or known seals of approval can provide security. A hotline or a chat with employees can help solve problems and this way the customer will not feel neglected.
All good things are 3
The checkout process is the last step a customer has to go through before successfully placing an order. A large number of errors and weaknesses result in customers bouncing back. Some practical tips can help you to optimize your checkout process. Actually, you don't have to take care of these measures yourself. It is smart to pay attention to an optimized checkout directly when developing your online shop. In the Magento Extension world, there are plenty of providers – but none of them really please our customers. In return, we developed an extension that implements all the optimizations you just read about.
Our 3 step Extension gives customers a positive shopping experience, increases conversion rate and minimizes abandonment.

Nevertheless, our checkout solution is based on many years of experience in e-commerce, current trends and developments as well as extensive research on best practice solutions in the checkout. Among other things, we have implemented the current usability measures specified by the Baymart Institute and have also integrated numerous technical features.
Conclusion
The digital path to purchase completion is constantly expanding. The way a user interacts with a website can be very decisive. Which is why for the online retailers the main focus should be increasing users website engagement. Engaged users are more determined to convert, hence the conversion rates will improve. With us as your digital partner you can definitely say:
Try the 3 Step Checkout Demo Version now!
Quellen:
https://t3n.de/news/tipps-optimalen-checkout-prozess-443154
https://www.contentmanager.de/loesungen/e-commerce-loesungen/5-tipps-fuer-den-optimalen-checkout/
https://www.co2-kommunikation.ch/der-optimale-checkout-prozess/
https://www.versacommerce.de/blog/wie-du-deinen-mobile-checkout-optimierst
https://www.sendcloud.de/checkout-prozess-optimieren/
https://www.webinterpret.com/de/blog/checkout-optimierung-internationaler-ecommerce/
https://de.wikipedia.org/wiki/Check-out_(E-Commerce)