Any online retailer operator who wants to sell his products or offer his services to consumers on the Word Wide Web must always be up-to-date. In these influential times, the smartphone has become an indispensable part of people's lives. Therefore, the further development from strict electronic commerce to the constantly changing mobile commerce seems to be a necessity.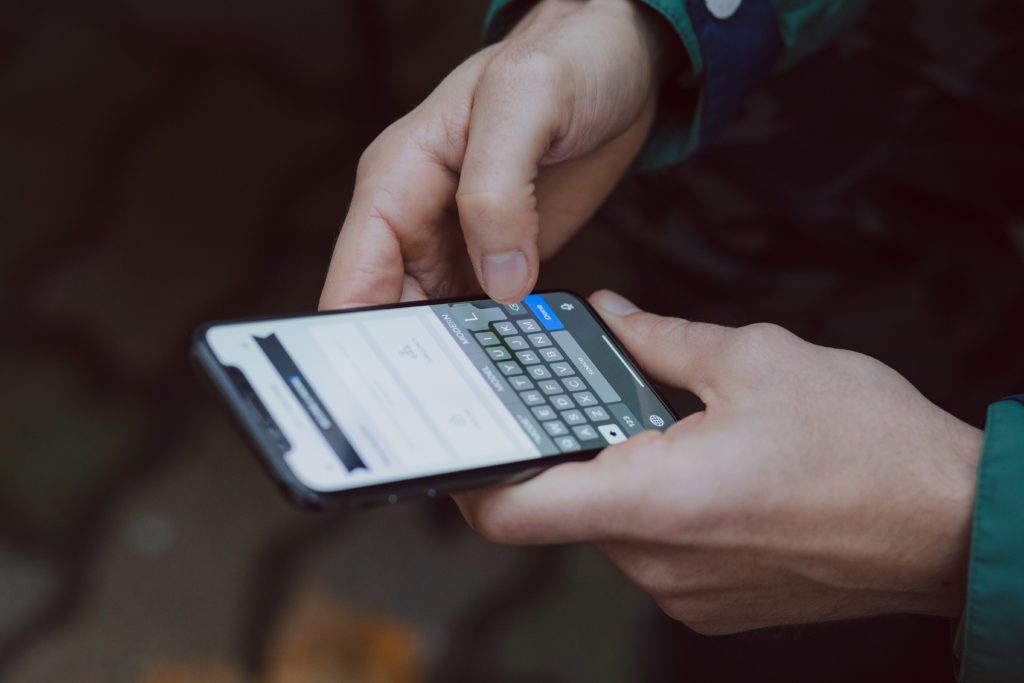 Contents
Crash Course – What is Mobile Commerce?
Mobile Commerce emerged from the well-known Electronic Commerce and is often referred to as the Next Generation of e-commerce. The only difference here is that m-commerce is applicable exclusively for Internet-enabled mobile phones, smartphones or tablets. In other words Mobile Commerce is nothing more than shopping using a Smartphone.
E-Commerce vs M-Commerce
Did you know that 67.2% of total e-commerce revenue in 2019 was generated by m-commerce? Between 2014 and 2017, mobile shopping has increased by 26% , while online shopping using a desktop PC has decreased by 10% in the same period. It has become clear that costumers use their mobiles rather than a desktop PC when shopping online. People between 14-69 years of age now own a smartphone than an ordinary PC. As a result, mainly young users on social media are animated by influencers, YouTubers or bloggers with buying suggestions and thus impulse buying is strongly encouraged. Furthermore, it can be observed that more users use their smartphone regularly to do product research, read reviews and compare prices.
| | | |
| --- | --- | --- |
| | E-Commerce | M-Commerce |
| Evolution | 1970's | 1990's |
| Definition | E-commerce refers to the activities of buying and selling products and services using electronic systems such as the Internet. | M-commerce refers to the process of buying and selling products and services using the Internet via wireless mobile devices. |
E-Commerce vs M-Commerce
The customer of tomorrow uses his Smartphone to shop online!
Mobile smart devices and mobile internet changed the way we do things and how we used to connect with others. The Smartphone has become an inseparable part of our daily lives. We use it when we shop online, travel, communicate with friends and families, or for social media platforms. When it comes to mobile commerce, the biggest advantage is that the customer can make his purchases from anywhere and does not have to wait until he has access to a stationary PC. As a result, Internet transactions of almost any kind can be carried out anywhere. Books, tickets, travel, music purchases, games or clothing are particularly popular. With just one click, the user can quickly, easily select and order the desired product.
Why is mobile commerce so important?
More and more customers are using their smartphone to shop online. Nowadays, 38% of Germans use their smartphones to shop online at least once a month, excluding everyday groceries. However, as soon as m-commerce becomes better established in e-commerce, these customers will no longer shop monthly, but on a daily basis. This will bring benefits like increased customer loyalty, which in return will help understand customer's habits better and expand the target audience. Using exactly this concept, About You established itself on the market.
In an interview with Disrooptive, CEO Tarek Müller revealed that if in 2014 smartphones accounted for less than 10%, nowadays is over 75% of the total traffic.
National and International mobile commerce
M-commerce is not only on the rise in the national market; consumers in Asia in particular are determining the mobile trade dynamics. China alone generated 67.1% of global m-commerce sales in 2017. By 2023, these figures are expected to increase significantly and Germany is more likely to become one of the largest m-commerce markets in the world, along with China, the USA, the UK, France and India.
Tips to get started with mobile commerce
Due to the many social media ads, retailers now face the challenge of handling large volumes of users and have to be certain they are rightfully redirected. However, this is usually done very quickly thus the frustration is avoided.
There are some basic rules that should be followed:
Online stores should no longer be designed only for the desktop PC. Even if it were technically possible, a customer would not want to use the zoom function to operate a website on a smartphone. Nowadays, it is assumed that the online store is optimized for mobile use and perfectly designed for a smartphone.
Apps are just as important as web shops
An optimized web shop for a smartphone is nowhere near enough. An app is recommended to tie loyal customers even closer to the business. This allows both approaches to be pursued; on the web, the online store is found by search engines which increases exposure while the app strengthens customer loyalty.
Follow usability guidelines
No customer likes to read novels under product descriptions or wants to click around several times to find their way around the app or the web store. The right usability minimizes frustration, mainly in the checkout, where most purchase cancellations occur. If you want to know more, click here.
Encouragement to explore the unknown
The interests of the target groups are changing very quickly, and it is becoming increasingly clear that more and more customers like to shop via platforms such as Instagram, Facebook or Pinterest. In addition, language assistants are becoming more and more popular. Nevertheless, it is important to always have a look into the future and check upcoming m-commerce trends!
3 Step Checkout the future solution in M-Commerce
In conclusion, it can be said that mobile commerce will become even more important in the future and will compete with normal e-commerce. It is important to put an end to desktop development alone and begin now optimizing for smartphones. We all know that the era of mobile commerce has just begun. If you are now looking for a partner you can trust and turn to, you are in good hands. Thanks to our many years of experience in e-commerce, with us at your side you are ready to jump-start in m-commerce!
You want to know why you should optimize your checkout?
Sources:
https://www.bitkom.org/sites/default/files/pdf/Presse/Anhaenge-an-PIs/2017/12-Dezember/Bitkom-Pressekonferenz-171206-E-Commerce-Weihnachten.pdf
https://www.fact-finder.de/blog/wo-steht-der-mobile-commerce-in-2019-aktuelle-marktzahlen-und-potenziale/ https://www.aioma.com/de/blog/mobile-commerce-entwicklung-2020-zahlen-und-fakten https://www.ibusiness.de/aktuell/db/248674steiger_2.html https://mobilbranche.de/2019/08/die-evolution-von-e-commerce-zu-m-commerce
https://www.simicart.com/blog/differences-between-e-commerce-and-m-commerce/