Product imitations, no delivery of goods despite payment in advance or misuse of own data. Behind such online shops there are often scammers hiding and attempting to rip off their buyers. According to a survey by Bitkom, every fifth user has already experienced such trickery during online shopping. At the end of this article you will find a list of fake shops to protect you from online shopping scams.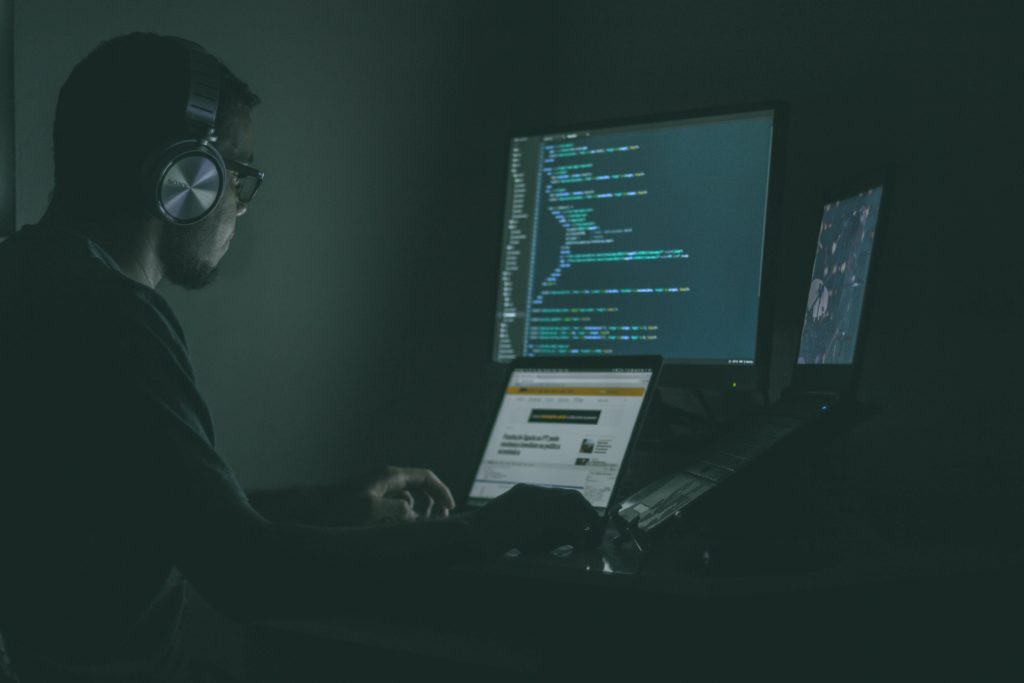 Content
Online Shopping fraud is not uncommon
From 1,024 online German shoppers, aged 16 and over, 23% state that they have already been subjected to fraud with criminal intent. 21% claim that such fraud incident has only rarely happened to them, while only 2% were victims of frequent internet fraud. A subsequent 13% of those surveyed said that their bank details were subsequently misused, but only 3% were victims of frequent online fraud.
Delivery disappointment
However, one of the most negative experiences in online shopping is a late delivery of goods. A full 84% of respondents are aware of this problem. After purchasing a product 72% of respondents are overwhelmed with unwanted advertising that does not correspond to the images on the net. Fake and damaged goods have already been received by 73 % of the participants. Inadequate customer service often plays a role in this, with every second buyer being annoyed by it. "Good customer service is also important when shopping online", says Florian Lange, Bitkom consultant for retail and logistics, "Retailers should not take this matter lightly".
Recognize the seriousness of the Online Shop
"The same principle applies for both online purchases and stationary trade: Consumers should pay attention to the shops and sellers seriousness" advises Mr. Lange. Trustworthy shops can be recognized by seals of approval such as Trusted Shops, TÜV or EHI. Here is an overview of other warning signs that help uncover a fake shop.
Conspicuous Internet addresses
If a known address has inconsistencies, this can be a warning sign for a fake online shop. Another indication would be if the content of the page does not match the URL. For example, the URL is about shoes and the store only offers plants.
(Un)secure payment method
In fake shops, the customer has often several payment methods, but in the checkout, only immediate payment (by bank transfer) is permitted. Without customer-friendly payment methods, i.e. first goods, than payment, it is better not to order.
In need of a secure Checkout?
Extremely low price
Often scammers attract with unbelievably low prices. Not every particularly cheap online shop is a fake shop, but this method of attracting customers is definitely worth a closer look.
Fake Trust Badge
In the search for a trustworthy and legitimate online shop, the consumer should also look for so-called trust badges. The user can find out whether such a mark of quality is legally used by clicking on the seal. If the link is forwarded to the operators' website, the shop is trustworthy. If this is not the case, or the link refers to any other website, then it is almost certainly a fake.
Customer reviews
It generally makes little to no sense at all to rely only on the customer ratings available within the online shop. If the negative comments on other portals increase (e.g. on Trusted Shops or Trustpilot), especially if there is an increasing number of references to fraudulent activities, this is a further indication of a fake shop.
Terms and Conditions
It is better not to order anything from shops with missing General Terms and Conditions, copied or in a bad German. This advice should be carefully taken into consideration, because unfortunately scammers are getting better and better at "Terms and conditions". To be on the safe side it is important to consider the other tips as well.
Imprint
If the Imprint is not available, it may be a fake shop, but scammers are not so careless anymore. A reliable Imprint must contain, among other things, an address, an authorized representative and an e-mail address. In addition, a commercial registration reference with a corresponding number is mandatory. This can be checked more precisely for its correctness if there are still doubts.
Support for victims of online shopping scams
However, if you have already been the victim of such an online shopping scam, it is not too late. If the money has already been transferred, you should immediately ask your bank to reverse the payment. Or, for other payment methods, contact them. In addition, all the supporting documents for the online order must be collected and secured (purchase contract, order confirmation, e-mails and a screenshot of the offer). Then take the printed documents to the consumer advice centre and file a complaint to the police.
Conclusion: Double or triple check to avoid becoming a victim of online fraud
In order to avoid becoming a victim of online fraud, it is important to pay attention to every little red flag and to check the shops link on special internet sites, such as Watchlist Internet (AT) or Verbraucherschutz (DE). Often these sites have already been reported and experts are currently working on removing them from the search results.
Here you will find an overview of various fake shops:
https://www.watchlist-internet.at/liste-online-shops/
https://www.verbraucherschutz.com/warnungsticker/warnung-vor-onlineshops-hier-duerfen-sie-nicht-einkaufen/
Sources:
https://www.bitkom.org/Presse/Presseinformation/Schon-jeder-Fuenfte-hat-Betrug-beim-Online-Shopping-erlebt
https://www.e-commerce-magazin.de/online-betrug-jeder-fuenfte-schon-einmal-beim-onlineshopping-betroffen/
https://www.verbraucherzentrale.de/wissen/digitale-welt/onlinehandel/abzocke-online-wie-erkenne-ich-fakeshops-im-internet-13166
https://www.verbraucherzentrale.de/wissen/digitale-welt/onlinehandel/trusted-shops-tuev-co-welche-guetesiegel-bei-onlineshops-sind-serioes-6740