Returns are not uncommon for online trading. In fact, they are one of the biggest and most expensive problems e-commerce is facing. However, instead of a decrease, the online return rates continue to increase. Nevertheless, sustainable shopping is becoming more and more popular, including CO2-neutral shopping and the online returns reduction. In this article you will find out to what extent the checkout has an important role here.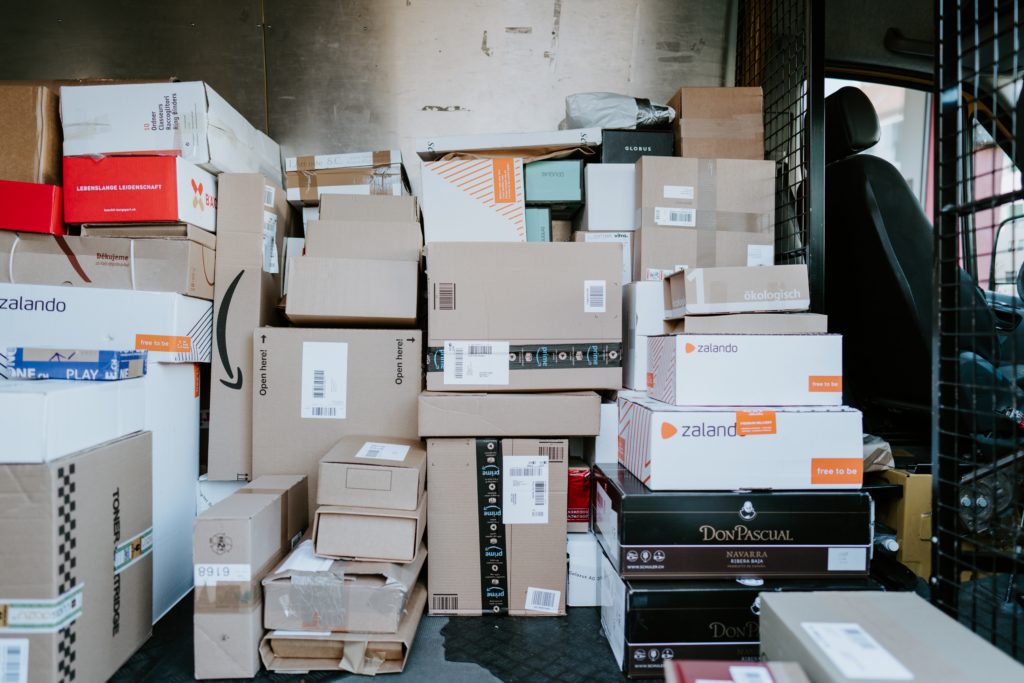 Contents
The Online-Returns phenomenon
A package of returned goods costs online retailers around 19 euros, with variations for various product groups and the complexity of processing returns. Surveys show that one in eight orders is returned to the sender. On the other hand, online sustainable shopping is something else! A new law should in future 80% of ensure sustainable thinking among online retailers. According to a Bamberger study, around returns are returned as A-goods and around 26% as B-goods. Only a small percentage of 3.9% have to be disposed by the retailer.
Returns based on product groups
The percentage of returned goods depends very much on the product group. A high return rate is visible for entertainment electronics and technical goods. The return rate is alarmingly high for the clothing segment, where more than 50% of all orders, especially shoes, are returned. On the other hand, cosmetics, food or garden products and tools are returned less frequently. You can find out which products are popular among German online consumers here.
Enquire for reasons and draw lessons from them
In many cases, however, it is not the actual product that is the reason why it is returned to the retailer. According to an IBI Research study, there are all kinds of reasons why the customer does not want to keep the goods.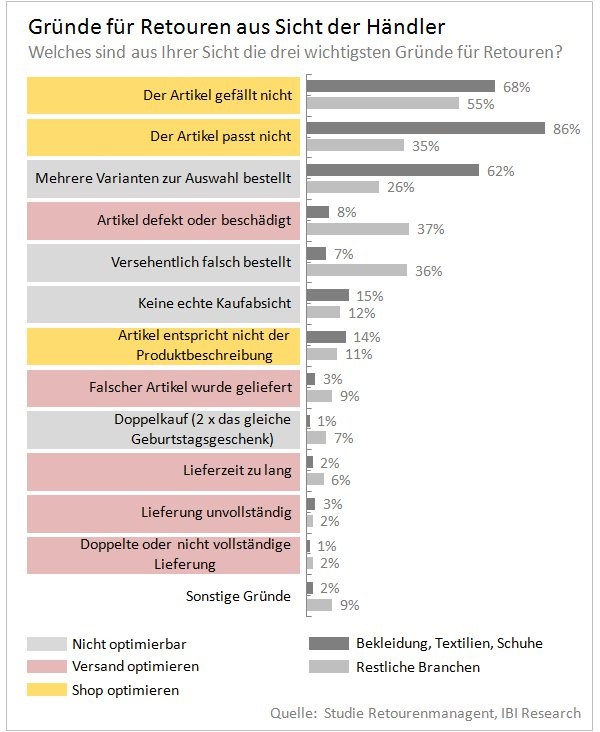 Tips on how to avoid online returns
According to these 10 tips, online returns can be avoided quickly and easily while making online shopping more environmentally friendly:
Optimize product descriptions
Add product images and videos
Enable customer reviews
Offer product comparisons
Offer advice / assistance before and after the purchase
Offer different payment methods
Anticipate and avoid returns
Use proper packaging
Error-free shipping with fast delivery and tracking
Rewards for keeping the goods
Improper use of online returns
Misuse of the right of withdrawal in e-commerce happens more often than expected. In principle, every consumer can revoke his or her consent within 14 days, without giving reasons. From a legal point of view, the use of the right of revocation (see §355 BGB) is not an abuse. To better illustrate what is meant by this, retourenforschung.de gives two excellent examples. For instance, c consumer buys a pair of Lederhosen or a Dirndl during the Oktoberfest, wears it at the Oktoberfest and returns it to the seller within 14 days. Or a customer orders a smartphone before the release date, simultaneously at several retailers at once, keeping the device that reaches him the fastest.
Concrete facts
Customers order items without actual intention to buy (for fun) and then return them. Excluded here are selective orders
Customers return goods that are in a deteriorated condition.
Customers use goods to an extent that exceeds the granted examination of the characteristics and functionality according to §357 BGB, but send them back nevertheless.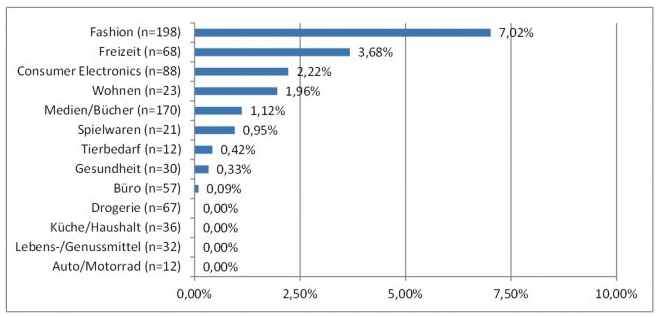 CO2-neutral shipping
Goods shipping is very expensive for most companies. Especially small companies that receive few orders often have a hard time. This is due to the fact that the product value and shipping costs stand mostly in no economic relation. Should express shipping really be offered? Are meaningless deliveries still acceptable? Actually not, which is why at least some of the online returns should be avoided.
Particularly for large companies, carbon-neutral shipping is easy to implement. By collecting several orders, it can be guaranteed that the suppliers do not drive with empty trucks through the area. Also, eco-friendly technologies can replace the consumption of used resources for delivery operations or permanently reduce CO2 emissions with green logistics activities.
A showcase example : Zalando
Reducing the rate of returns, becoming more sustainable and reducing packaging and energy; these were all goals that Rubin Ritter, in a 2018 Podcast with Time Online, set for Zalando. Now, only a few years later, he can proudly say that he is making great steps towards these goals. With the size bundling of orders and the use of renewable energies, he plans to reach the goals optimization, the of the Paris Climate Agreement even before the actual timetable. In four years, the online company Zalando aims to eliminate the use of disposable plastic from its packaging, as the shipping cartons are already made of 100% recycled materials.
Artificial intelligence for size recommendations
Reducing returns through fitting models is not the only approach Zalando takes, even special technologies are used for optimal size recommendation. Zalando has created a dedicated team of fitting models, software engineers, data scientists and business developers. The models try on different pieces of clothing and colleagues evaluate the fit and enter it into databases. Through machine learning and the large databases, Zalando finds out which size would fit the customer and whether the customer should order size larger or smaller.
The corresponding advice on sizing is thus based on the assessment of the fitting models, the customer ratings and evaluations of their own returns, where the customer states on the return coupon why he/she is returning the product. According to a spokeswoman for Zalando, it is less about reducing the returns rate. Last year, the rate was only reduced by four percent, but the shopping experience for the customer is much more important. And even though a 4 percent reduction may sound rather small, a company of this size has saved millions in the returns process.
Reduce your order's CO2 emissions
Zalando has also developed a brilliant concept on the subject of CO2 emissions. Upon submitting an order in the Checkout, the consumer has the option to pay an additional amount of 0.25 € for his order to compensate for the CO2 emission. Zalando works closely with Gold Standards to ensure that the contribution goes to genuine projects to reduce CO2 emissions in the long term. However, the amount of 0.25 € will not be refunded in case of a return.
Conclusion: sustainable online shopping using the checkout
Climate-neutral shipping and long-term reduction of online trade returns are two classic unsolvable problems in e-commerce. But with a little skill and patience, it is possible to escape these problems and find solutions. Similar to Zalando's do.MORE strategy, which it has been successfully operating for some time now, it is possible to design the checkout in such a way that the customer can choose to donate an additional financial contribution to the environment. In addition, Zalando works with CI customer-specific size recommendation, thus avoiding returns during the selection process for daily the clothing size. Through these seemingly small steps in the right direction, the number of reduced. So that in the future the e-commerce sector can be promoted as an environmentally friendly way of shopping.
You want to optimize your checkout today?
Sources:
https://www.zalando.de/faq/Versand-and-Lieferung/Wie-kann-ich-den-CO2-Ausstoss-meiner-Bestellung-kompensieren.html#:~:text=Beim%20Abschluss%20deiner%20Bestellung%20hast,Beitrag%20kann%20nicht%20erstattet%20werden. https://t3n.de/magazin/retourenquote-senken-mit-249581/ https://www.faz.net/aktuell/wirtschaft/unternehmen/zalando-gleicht-co2-emissionen-aus-16458890.html
https://www.zeit.de/gesellschaft/2018-09/rubin-ritter-alles-gesagt http://www.retourenforschung.de/definition_statistiken-retouren-deutschland.html
http://www.ecommerce-lounge.de/retourenquote-senken/ https://prudsys.de/10-tipps-zur-senkung-der-retourenquote/ https://corporate.zalando.com/de/magazin/zalando-wird-co2-neutral