More and more people shop online. The number of online shops expanded in the recent years and there is no end in sight. Alone, in Germany about 50 million citizens shop online at least once a year. According to a study by Bitkom, this corresponds to 71% of the population aged 14 years and older. Reading further you will find out how the German customers behave online.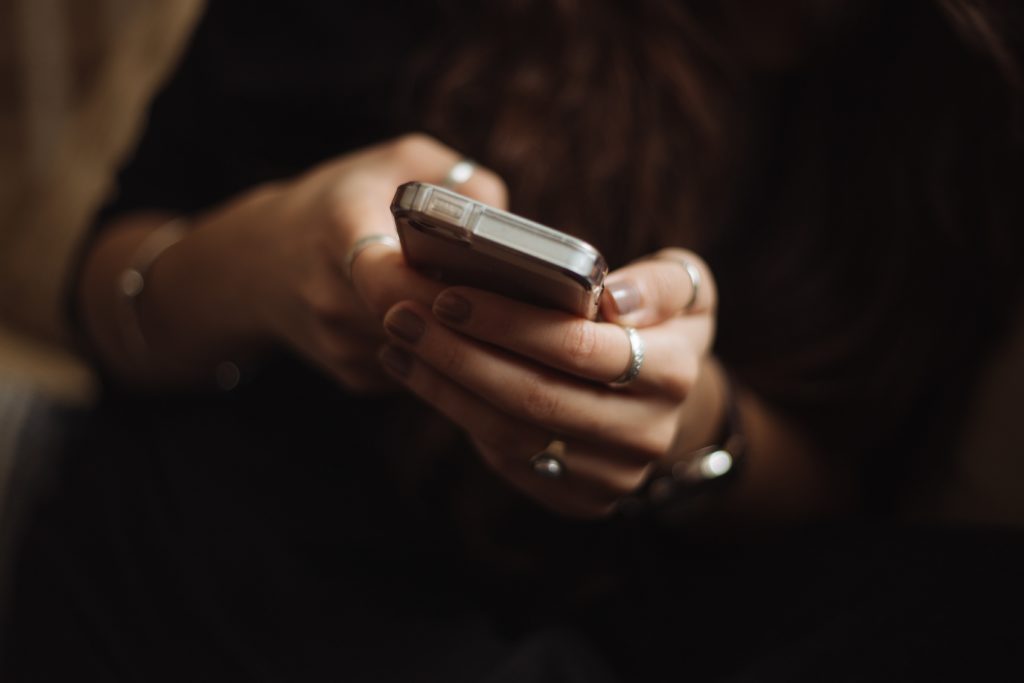 Contents
In this article you will learn about the online purchasing behaviour of GERMAN customers and the change of their online purchasing behaviour due to the Corona pandemic.
Which device is most popular for online shopping?
Tomorrow's customer uses a smartphone to shop. This type of online shopping is particularly popular among 14 to 29-year-olds. They love to order the desired product wherever and whenever they want on their smartphone. On the other hand, people aged 50 and over have less affinity for smartphones and prefer the desktop PC.
Low acceptance for new shops
Online German customers are more loyal than expected. According to Trialo, more than two thirds of those surveyed prefer the same Internet shops over and over again to satisfy their desire to buy. Many of them have until now ordered at maximum three different shops. Google is used most frequently for product research, followed by Amazon and Ebay. Amazon and Ebay are also at the very top when it comes to actual product purchases. However, it is difficult to move the consumer to another platform, as they like to carry on with their habits.
Click-and-Collect
Alongside offline retailing, the so-called Click-and-Collect has established itself in Germany. The customer has the possibility to buy a product online and pick it up at the store. Unfortunately, this service has not yet spread to all online shops and many consumers see this service as pointless. Germans prefer to use the customer service for free advice and then disappear behind their screens to buy the desired product online.
What do Germans buy online?
It is well-known that there is no product that is not available online. But, what ends up in the digital shopping cart of the German citizens? According to a study by Dialego from 2018, the most popular product category is clothing. 85 % of the respondents stated that they had already bought an item of clothing online. The shoes' category follows with an amazing 70%. For younger women, the cosmetics and drugstore products segment is added to this, with 52% of those surveyed saying they have already bought skin care products or other household cleaners online. As for toy buyers, these currently account for 42 % of all respondents. At the bottom of the list is the food sector, with everyday food items only occasionally being ordered over the Internet. Nevertheless, 34 % of those surveyed have already ordered chocolate, drinks or cheese.
Gender and age-specific online purchasing behaviour
When it comes to online purchasing behaviour, there are significant differences between the two sexes and among generations. Significantly more women buy clothes online, whereas men occasionally buy clothing items online, but spend more money on average. On the other hand, when it comes to electronics, men order more frequently online and spend around €180 per purchase, whereas women buy less frequently, but when they do, they buy it correctly. The average shopping cart value being €226. Another difference can be found between the younger and older generation. Surprisingly, around 25% of those surveyed under the age of 29 state that they like online shopping to cheer themselves up. Only 2.7% of those over 50 years of age say that they are in a mood for online shopping.
Free returns as a competitive advantage
Almost every major online shop offers free returns, but since the EU Consumer Protection Directive 2014, every customer has to pay for their own return. But that doesn't stop many online shops from continuing to offer the service free of charge, giving them a competitive advantage over others. According to a representative survey, 50% of respondents say that when they buy online, they pay close attention to whether free returns are offered and if they actually want to buy something from the retailer.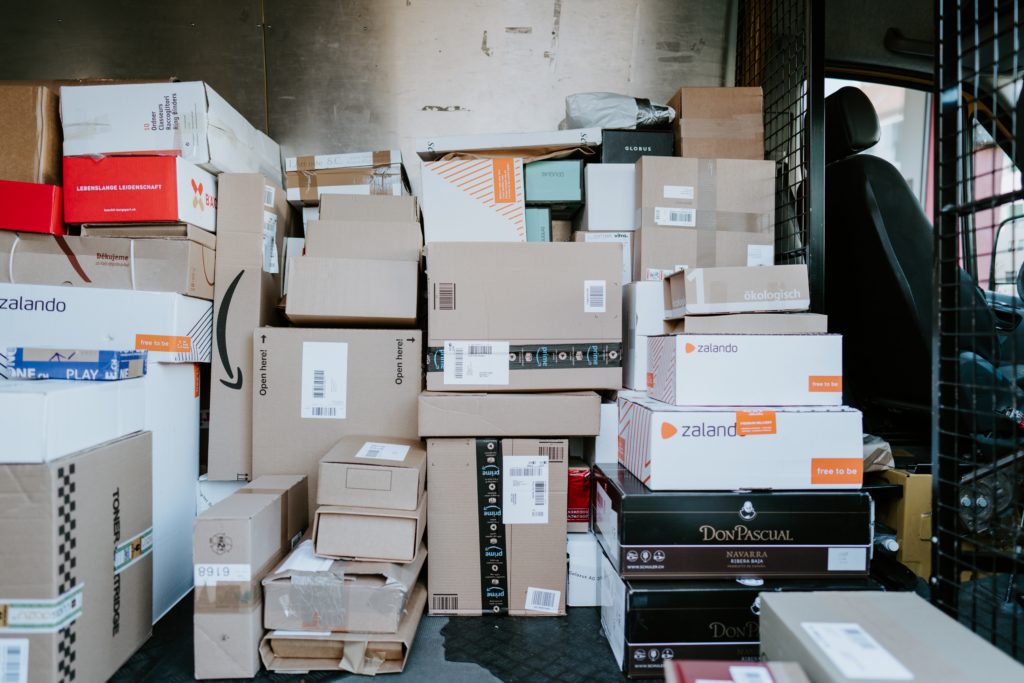 Product reviews are more decisive than expected
Product ratings, recommendations and opinions from other online shoppers are readily accepted. More than 70% of users are convinced by positive customer reviews. However, negative reviews are not totally uncommon. The shoppers expect some sort of feedback in order to assess the trustworthiness of the shop.
Find the right payment method
One final look at one of the biggest challenges an online shop faces: the checkout. This is where most customers still leave the shop and cancel the purchase. One of the problems is the insufficient choice of payment methods. The popular payment method of Germans is the invoice, followed by PayPal and direct debit. Still, not only the lack of payment methods make the checkout more difficult for the customers, often the problem of aborting the purchase is the checkout itself.
Coronavirus Impact on E-commerce
Home office instead of daily office routine, no more meetings with friends since the bars and restaurants are closed and shopping at the mall is no longer an option. During the Corona crisis, costumer behavior has changed dramatically due to the restricted freedom of movement. As consequence the online trade has experienced many highs and lows during the past months which had previously been predicted to last three to four years.
Major traffic uplift
Since the beginning of this year, online trade has seen a significant growth. From the beginning of the year to the end of March 2020, online orders increased with 88%. The striking winners here are the pharmaceutical industry and the food industry, both of which have recorded intensive growth in recent weeks. The "do-it-yourself industry" is just as popular and DIY stores are experiencing a significantly higher demand than before the Corona crisis. Online purchasing behaviour in Germany is therefore not as rigid as initially thought.
Online Costumers are returning to basics
Healthcare products and cleaners recorded an increase, with orders rising significantly. Toys industry registered a spike with an increase of 90% and the reason behind this could be the closed kindergartens and children spending more time at home. Interior design trade and also electronics have so far seen only moderate growth. As for the fashion industry, at the end of March, it did not show any major changes, and remained relatively constant.
Impact on Travel Industry
Not only bricks and mortar retailers are affected by the crisis but also many online retailers, especially in the tourism industry, where traffic on travel websites has dropped to 34% since the beginning of the year. In particular, online bookings for events, travel and airline tickets have fallen by a dramatic 75%. Besides, thorough marketing campaigns by travel agents have had also little impact on consumers' online purchasing behaviour.
Impact on E-Commerce landscape
During "lockdown", many people concentrate on the essentials, therefore online commerce is not recording growth. "E-commerce is a normal shopping channel today. This is why such a crisis has a full impact on our industry", said Bevh President Gero Furchheim. Compared to the previous year, there was a decline in e-commerce sales, but studies indicate that sales on clothing, furniture and household goods will recover in the course of the year. After the end of the epidemic, all major e-commerce industries should return to their previous levels or even surpass them.
Post-crisis recovery
In short, the e-commerce sector will have a clear lead after the crisis. Many consumers who were not previously confronted with online shopping have now been able to enjoy e-commerce and discover it for themselves. The current online buying behaviour has revolutionized online commerce. In the future, online retailing will be much more firmly anchored in people's consciousness and thus learn from the current challenges.
The checkout and all its flaws
Nevertheless, online shopping behaviour has changed due to the evolution of the e-commerce landscape and also because of the Corona Virus Pandemic. Still, the online commerce is becoming more and more important. With or without the Corona pandemic, there will be also many more changes in the future. If you miss out on establishing yourself, you will lose in the E- & M-commerce environment eventually. Therefore, it is essential to start making changes today. We are happy to help with your new mission and guide you through the entire process.
You need help optimizing your checkout?
Sources:
https://www.e-commerce-magazin.de/studie-zum-kaufverhalten-zwei-drittel-zieht-es-immer-zu-gleichen-anbietern/
https://ecommerce-news-magazin.de/ecommerce-dienstleistungen/ecommerce-payment/ecc-payment-studie-rechnung-und-paypal-sind-nach-wie-vor-konsumentenlieblinge/ https://www.bitkom.org/sites/default/files/pdf/noindex/Publikationen/2013/Studien/Trends-im-ECommerce/BITKOM-E-Commerce-Studienbericht.pdf https://www.bitkom.org/sites/default/files/pdf/Presse/Anhaenge-an-PIs/2017/12-Dezember/Bitkom-Pressekonferenz-171206-E-Commerce-Weihnachten.pdf
https://www.trialo.de/kaufverhalten-der-deutschen-im-internet/ https://www.marktforschung.de/aktuelles/marktforschung/online-shopping-was-kaufen-die-deutschen-am-liebsten-ein/ https://unternehmer.de/marketing-vertrieb/213187-online-bewertungen-studie
https://www.n-tv.de/wirtschaft/So-veraendert-die-Krise-das-Kaufverhalten-article21703787.html https://handelsjournal.de/corona/april/krisengewinner-e-commerce.html https://www.e-commerce-magazin.de/internetnutzung-in-zeiten-von-corona-so-shoppen-die-deutschen/
https://www.absatzwirtschaft.de/corona-umfragen-auch-der-online-handel-leidet-massiv-171477/